Accident & Emergency
99616 30000


Medical & Pediatric Oncology
Best Pediatric Oncology Treatment In Kochi, Kerala, India.
The department of Medical & Pediatric Oncology at VPS Lakeshore is the first of its kind in the private sector in Kerala. The department is headed by Dr. V. P. Gangadharan, the pioneer Medical Oncologist in Kerala. Diverse types of cancers are treated here and people from all across the country and overseas come here for diagnosis and treatment.

Patients who visit the department are thoroughly evaluated and treated. Experts from the Departments of Radio Diagnosis and Pathology assist the Oncology team in the diagnosis process. Procedures like Bone Marrow Aspiration, Pleural Tapping and Ascitic Tapping are routinely done here. Guidelines set by NCCN and ESMO are adhered strictly. Both Hematological Cancers and Solid Tumors including Adult and Pediatric Cancers are treated in the department. A fully equipped Blood Bank with availability of blood components and the backup of fully fledged ICU enables the department to treat Acute Leukemia also. Monoclonal Antibodies are administered for Lymphoma treatment. High dose chemotherapy with Autologous Peripheral Stem Cell Transplantation is done for relapsed lymphomas and multiple myeloma.

The Medical Oncology Department is augmented by a "Day Care Centre" with exclusive specialized staff, trained in Oncological emergencies and Anti-Cancer Drug Administration. Patients find it easier to have the Chemotherapy done on OPD basis in this Cancer Centre. After planned treatment, patients are educated about the importance of close follow-up and investigations are done periodically. Community talks to emphasize the importance of healthy lifestyle and cancer screening are conducted by the department.

Continuing Medical Education Programme (CME) for doctors and Para Medical Staff are also organized. Patients are also given the option to participate in clinical trials approved by the ethics committee.

Dr. V.P Gangadharan
Senior Consultant and HOD of Medical & Paediatric Oncology
Qualification
MBBS, MD (Radiotherapy), MD (Internal Medicine), DM (Medical Oncology)
Experience
Started career as a tutor in Radiotherapy and Medical Oncology at Medical College, Thrissur.

Later joined RCC, Trivandrum in 1989 as Asst. Professor & Head of Medical Oncology.

Established the Medical Oncology Department in RCC, the first of its kind in Kerala.

Underwent Bone Marrow Transplantation Training programme in USA and UK with NCI and WHO fellowships.

Involved  as a teacher in graduate and post graduate training programmes and as examiner of DM Medical Oncology at various Universities in India.

Has delivered scientific lectures as invited speaker in over sixty seminars & scientific meetings.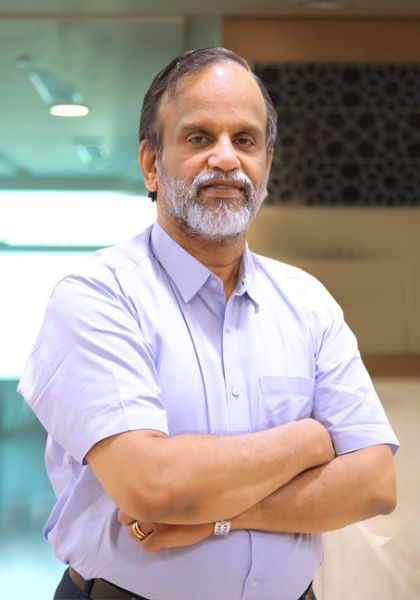 Dr. V.P Gangadharan
Senior Consultant and HOD of Medical & Paediatric Oncology