Accident & Emergency
99616 30000


Patient guide
Thank you for choosing VPS Lakeshore to meet your health care needs. We realize that it is a stressful experience for you and your family during your stay in the hospital and we pledge to do everything we can to make you as comfortable as possible. VPS Lakeshore is committed to provide you with the best medical care and keep you fully informed about how things are done at our Hospital. The doctors, nurses and staff on our health care team are highly skilled individuals who pull out all stops to help you to recover fast and make your stay with us as comfortable as possible.
Right from the moment you walk into VPS Lakeshore, you will be assisted by a team of Public Relation Assistants who will provide a broad spectrum of services for you and your family members, to ensure a pleasant and comfortable experience from pre-arrival to follow up care. Your admission to the Hospital may be a planned one or might be unexpected. Either way, you will be assigned to an excellent team of health care consultants. Once admitted, our nursing team will review some basic information with you and your family explaining visiting hours and policies, as well as orient you to your immediate surroundings, hospital routines and services. The health care team will also inform you and family about the medical treatment. Please provide the team with accurate and complete information so that your care will best meet your needs. Our staff is always available to answer your questions or concerns.
Financial Arrangements, Insurance
Our admission desk may verify and pre-certify your insurance coverage while you are in the hospital. You may be asked for your insurance card, policy number, insurance company's address, and claim forms. The Hospital will bill your insurance company directly for services that are covered in the case of TPA card holders. The information on approved insurance companies will be available in the Insurance department. The department can be contacted at +91-484-2772067 or insurancehelpdesk@lakeshorehospital.org. The Hospital accepts cash, demand draft and VISA or MasterCard.
Identification Band
Your ID band shows your name and medical record number. Do not remove it while you are in the hospital.
Medications
Medications you bring from home should not be taken unless your doctor or nurse tells you to do so. Please inform your doctor or nurse about all the medications that you are currently consuming, including over-the-counter drugs and herbal supplements. All medications required during your stay at the hospital will be ordered by your doctor and supplied by the hospital pharmacy. Using medications not prescribed by your doctor may upset a carefully planned program of treatment and could be very harmful to you.
Electrical Appliances
Radios, hair dryers, portable televisions and other personal appliances are not permitted because they may pose an electrical hazard.
Smoking and Alcohol Consumption
Smoking and alcohol consumption is strictly prohibited in the hospital premises.
Television
Please keep the volume low so as not to disturb other patients.
Your Room
At VPS Lakeshore we want to make your stay as comfortable as possible. A room that best suits your needs will be assigned to you. If it is not suitable, you may ask to be moved to another room based on availability. The hospital makes every effort to give you the type of room you request for. High precautions are taken to protecting patients from infections and other concerns. All the patient rooms are provided with hand rub as safe hand washing procedure.
Doctors
Your Consultant doctor leads your health care team. He or she will be assisted by a highly professional medical team.
Palliative/Supportive Care
The VPS Lakeshore incorporates inpatient palliative care for patients and their families to enhance quality end-of-life care and ease the suffering of people diagnosed with advanced progressing life-limiting conditions. This special care is designed to alleviate symptoms like pain, shortness of breath, nausea, fatigue and as well as to offer counseling to help them adjust to a chronic condition. Patients receiving palliative care work with multidisciplinary teams to make decisions about the best way to cope with their illness.
Birth Registration
All newborn babies need to be registered at the Birth Registration Counter of the hospital. The Medical Records Department will prepare a birth certificate, get all required signatures for the certificate & file the certificate with the concerned authorities
Cafeteria
A multi-cuisine cafeteria functions on the Ground floor of the hospital where meals and snacks are provided.
Planning
At the time of discharge, your health care team will give you instructions on how to care for yourself at home.
Understanding Your Bill
Your bill from the Hospital includes tests and procedures suggested by your doctor, room charges, nursing care charges and diet charges. In case of any queries please contact Ext No: 2102.
Safety and Security
Throughout the VPS Lakeshore, the commitment to quality care and patient safety is always a top priority. The Security Department helps ensure a safe and secure environment for patients, visitors, staff and employees. The department operates 24 hours a day, seven days a week. Security officers are assigned to stationary and roving posts throughout the hospital building, including the parking lots. A fire alarm system throughout the campus alerts security control on smoke or fire. All security personnel are trained to be helpful and tactful, yet firm in implementing the established security procedures. Public access to the hospital is through the main lobby only.
Discharge
At the time of discharge, a nurse or other staff member will help you get your things ready.
Informed Consent
Our doctors will explain to you about your illness, the plan for treating your illness, the possible benefits and risks of the treatment, other ways to treat your illness etc. To help you better understand your medical treatment, your doctor will inform you on what may happen if you decide against treatment. Your consent is needed before any treatment is initiated that may involve significant risk to you. Consent is not needed in certain emergencies where treatment cannot wait. That time the hospital may get consent from surrogate decision makers.
How to Store Belongings
Personal belongings can be stored in the bedside table or cabinet. Dentures or eyeglasses should be stored in cases. Small items should not be wrapped in paper towels or tissues because they may be mistaken for trash. The hospital will not be responsible for the safety of your personal belongings or money.
Food
At the hospital, three meals are served daily. Each day, you will receive a menu of food choices for the next day. Your nurse or dietician can tell you the general meal timings and guide you to make choices. If you miss a meal because of tests or treatments, your nurse can arrange for you to receive it upon your return. A registered dietician plans your meals. If you want to discuss your diet or if you have special food requirements, ask your nurse to contact the dietician. * Food from outside is not permitted to brought to the Hospital.
Safety Policies
The following safety policies are to be followed:
Fire
While at the hospital, in case you hear a fire alarm, stay where you are. The hospital sometimes conducts fire drills to keep staff members update in fire safety and to test its alarm system. In case of a fire, staff members will direct you to safety.
Telephone
In-house telephone is available throughout the hospital for free calls within the hospital.
Visitors Hours
Visitors are allowed only during below mentioned visiting hours. Monday - Saturday: 1 pm - 2 pm and 5 pm - 7 pm Sundays & Holidays: 10 am - 1 pm and 5 pm - 7 pm
Bed
The nursing staff will show you how to raise and lower the bed. Please do not try to get out of bed unless your doctor or nurse says it is okay. Your bed should always be in the "low" position when you get in or out of it. A nursing staff can help you with its adjustment. Your doctor or nurse may decide whether there is a specific medical reason for your bed rails to be raised. If so, please do not lower them yourself or allow a visitor to do so for you. Use the call signal to get a nursing staff if you need assistance.
Nurses
Your nursing team includes Nursing Supervisors, Head Nurses, Staff Nurses, Nursing Assistants and others. The nursing team will plan your nursing care. On each shift, a specific registered nurse will supervise your care. If you have a question or face a problem, you can speak to your assigned nurses/nursing supervisor.The nursing staff will show you how to use the call signal in your room. They will respond to your call immediately.
Blood Bank
The Blood Bank at VPS Lakeshore is a modern state of art facility offering Blood Component Therapy. All blood collected is split into various components like Packed cells, Fresh Frozen plasma, Cryoprecipitate, Platelets, and Single Donor Platelets on request. Our blood bank provides 24x7 services and 100% voluntary blood collection and testing facilities that follows proper systems to ensure good quality of blood. We welcome blood donations by your family and friends. With your doctor's approval, their compatible blood will be reserved for you in case you need it.
Chapel, Mosque and Temple
Hospital time is a strenuous time for the patient & family. Prayers often help some patients and families cope with illness. VPS Lakeshore has a Chapel, Mosque & Temple located on the 3rd floor and is open 24 hours. Chaplains are available in the hospital on Sundays and when required.
Gift Shop & Book Shop
There is a Gift Shop and Book Shop in the main lobby. It carries a variety of magazines, newspapers, toiletries, snacks and gifts. It will be open from 9 a.m. to 7.30 p.m.
Medical Record Access
The Medical Record is a confidential document and access is limited to the patient and authorized persons. The patient can get a copy of his or her medical records by completing and signing an authorization form. For more information you may reach at +91-484-2772068.
Pharmacy
The hospital has a 24 hours IP and OP pharmacy. The OP pharmacy is on the ground floor and IP pharmacy is on the second floor near to Ophthalmology OPD.
Transportation by Ambulance
If you are in need of Ambulance service for patient transfer, please contact the front office reception on +91-484-2772000.
Patient Satisfaction
We care about the quality of your hospital stay. Please fill up the feedback form provided to you and drop the same in the drop boxes provided. In case of any complaints or emergency please contact the Ext No:2000.
Follow-up Visits
Your doctor may schedule a return visit to check on your progress. Please take note of the day and time.
Patient Rights
Respect for spiritual & cultural needs
Respect for personal dignity & privacy during examination procedures & treatment
Protection from mental & physical abuse or neglect
Confidentiality of hospital care & clinical information
Right to refuse the treatment
Obligatory informed consent before anesthesia, blood & blood product transfusions & any invasive high risk procedure / treatment
Information & consent before initiating any research protocol
Information on how to voice a complaint.
Information on expected cost of treatment
Access to his / her clinical records
Information on plan of care, treatment & healthcare needs
Patient's Responsibilities
Complying with hospital rules & Regulations: The patient and families have to observe the hospital rules and regulations and co-operate with the hospital staff to perform their duties.
Observe the rules of common courtesy: The Patient and families have to respect the dignity of hospital staff and to be considerate to other patient's and their rights
Being honest and good communication: Patient's and families have the responsibility to give genuine information regarding name, age, nationality and address of the patient and to be truthful with your practitioner while providing medical history and other matter relating to your present health.
Patient's have responsibility to request information or clarification about their health status or treatment when they do not fully understand what has been described.
Being respectful to healthcare provider: Patient's and families have to respect the hospital rights which conform to legal, social and religious requirements of the hospital and its staff members and also the safety of its equipment and premises.
Complying with treatment plans: Since you and your doctor will have worked together to agree on a treatment plan, you should comply with that plan to achieve the best possible outcome.
Accepting Consequences: Patient's and their families are responsible for the outcome if they do not follow the treatment and the instructions given by the health care providers in the hospital.
Meeting financial obligations: The patient's and families have the responsibility to meet their financial obligations with regard to medical care and other services and promptly settle their hospital bills
Domestic
Available Services are
Internet/ Email
Photostat
Scanning
Fax
Lamination
Cafeteria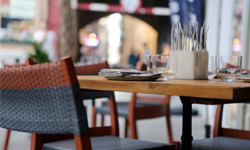 The VPS Lakeshore cafeteria offers nutritious food to patients and their by-standers. Food as per special diets is also prepared for those suffering from diabetes and other ailments. With various snacks on offer the Cafeteria is the right place food and refreshments. We also have multi-cuisine restaurant where we serve various types of national and international delicacies. The Snack Bar at the first floor of new block of the hospital is the right place to enjoy various snacks and get refreshed. We also have multi-cuisine restaurant where we serve various types of national and international delicacies. Our chefs and cooks also prepare special food for those suffering from diabetes and other ailments.
Emergency Ambulance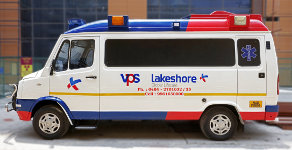 As a super specialty hospital VPS Lakeshore leaves no stone unturned in emergency care! The hospital has Ambulances equipped to take on modern lifesaving emergency care. On an emergency call, the ambulance quickly reaches the patient's home or the site of accident and trained staff initiates lifesaving treatment without loss of precious time. Concerned specialties at the hospital are alerted in advance to ensure immediate attention on the patient's arrival at the hospital.
VPS Lakeshore - Mobile Intensive Care Ambulances are specially designed 'Force Traveller' vehicles having distinctive signage, high visibility warning lights, sirens and everything needed to care for critically ill patients. These ambulances are available 24 hours, seven days a week. These are spacious, well-equipped ambulances staffed with highly trained medical teams dispatched to tackle emergency situations where patients require a higher level of care than a regular ambulance can provide. Medical staff is chosen according to the patient's critical condition and needs. Our aim is to provide smooth and comfortable,100% worry free, complete bed-to-bed patient transfer. Our team transports more than 1,000 patients per year.
Standard medical equipment that include
Defibrillator with 12-lead continuous ECG
Ventilator & Advanced Airway management set
Multi Parameter Monitors
Suction kit
Dual Oxygen Therapy Support with automatic switching for uninterrupted gas supply.
Spine board, Spinal collars & Splints
Scoop stretcher
Syringe Pump & Infusion pumps
Advance Medical kits & Drugs (including inotropes, anti-arrhythmic, sedatives and neuromuscular blockers)
Library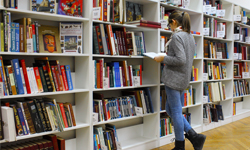 VPS Lakeshore medical research foundation library supports the mission of the hospital in the areas of patient care, education and research. It has a collection of books which include all super specialties and basic subjects. Classified sequence of arrangement using DDC is followed in the library. Collection and service of the library support the teaching, research and clinical services of the hospital. The library serves the entire hospital staff, including physicians, nurses, researchers, allied health staff and hospital administration. It is also open to the public and patient families during regularly staffed hours.
Pharmacy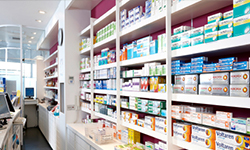 A 24 hour pharmacy functions here with separate IP and OP units. The outpatient pharmacy is on the ground floor and IP pharmacy is located in the second floor near to Ophthalmic OPD. The pharmacy stocks quality drugs which patients can avail at affordable prices.
Facilities of Radiology & Imaging
The Radiology and Imaging Centre at VPS Lakeshore Hospital has the latest equipment which helps in accurate diagnosis. The department is equipped with 2 C.T. Scanners, 5 Ultrasound Scanning Machines including 2 portable machines, C-Arm, 9 X-ray Machines, Angio suite and Mammography unit.
3 Tesla 48 channel 70 cm wide bore MRI - Siemens Magnetom Mkyra MRI system
64 Slice C.T. Scanner - Wipro GE Lightspeed VCT XT/e.
Colour Dopler Ultrasound Scanners
OT Radiography
Mammography Unit
Sub Second Spiral CT Scanner- Wipro GE Hispeed - LXi
BMD
GE-Definium 6000 DR System & Kodak Classic Direct View CR System
Portable X-Ray unit
GE Centricity PACS unit
International
VPS Lakeshore has been receiving patients from all across the globe. We realize the challenges our patients and their families face when seeking care abroad, particularly the stress that can be associated when traveling with an illness. An exclusive wing has been setup to cater to all the needs of the International patients who visit VPS Lakeshore for treatment, and make their stay comfortable and feel at home. Apart from consultations, second opinions and medical treatments, International patients are given information and assistance regarding Ground or aeromedical services, hotel bookings (including short-term and long-term stay), sightseeing, tourist destinations, ticketing, currency exchange etc.