Rheumatology
Best Rheumatology Department In Kerala.
Key Highlights (Conditions Dealt With)
Rheumatoid Arthritis

Juvenile Chronic Arthritis

Osteoarthritis

Systemic Lupus Erythematosus (S.L.E)

Overlap Syndrome (Mixed Connective tissue disease) Polymyositis /Dermatomyositis
Seronegative Spondyloarthritis - (Ankylosing Spondylitis, Reactive Arthritis, Inflammatory Bowel Disease associated Arthritis, etc.)

Multisystem Connective Tissue Diseases and various types of Vasculitic disorders like Temporal Arteritis, Polymyalgia, Takayasu's Arteritis, Polyarteritis Nodosa, Anca associated Vasculitis-Wegener' Granulomatosis, Microscopic Polyangiitis and Churg-Strauss Syndrome.
Dr. K. M Mohammed Iqbal
Senior Consultant & HOD
Qualification
MRCP [UK], FRCP [LONDON], FRCP [EDIN], FRCP [GLASGOW]
Experience
Worked for National Health Service Hospitals in Basildon, Orsett, Buxton and University hospitals in Manchester, UK.

Examiner for the MRCP examinations in India.

Worked as the HOD of Internal Medicine and Rheumatology at the Royal Hospital, Muscat, Oman.

Was actively involved in teaching undergraduate and postgraduate students.

Was an examiner for the MRCP examinations at the London, Kuwait and Muscat centers.

Was actively involved in organizing the MRCP examination at the Royal Hospital, Muscat.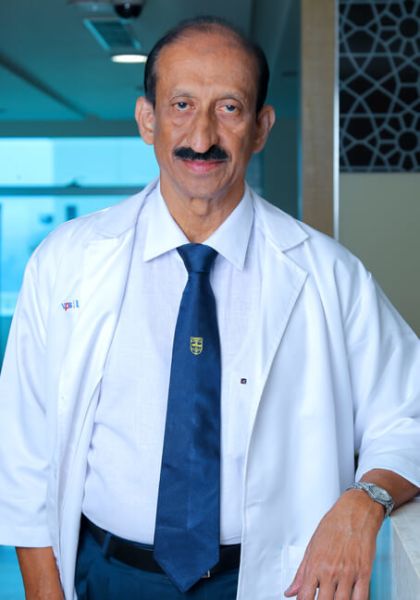 Dr. K. M Mohammed Iqbal
Senior Consultant & HOD