Accident & Emergency
99616 30000


Qualification
MBBS, DFFP, MRCOG (London), Diploma in Cosmetic Gynaecology by American Aesthetic Association.
Experience
5 years in NHS, U.K, rotation in Uro gynaecology, Fetomaternal medicine, Assisted reproductive techniques (ART),  Gynaec oncology & Laparoscopy (1997- 2001)
25 years of experience as Infertility specialist & Laparoscopic surgeon 
Set up multi speciality hospital with IVF lab in Cochin 2003 and two IVF centers in Bangalore 2010
Key note address at world PCOS conferences (2012, 2013, 2014), USA & presentations at several international & national conferences 
Conducted international PCOS conferences in Cochin 2018, along with USA team  
Other Information
Expertise
IVF , ICSI, TESA
Laparoscopy
Cosmetic Gynaecology
          1. Laser, HIFU, RF, Cryolipolysis, EMC etc for vaginal laxity, prolapse, Urinary leak,  Body               contouring.
 2. Plastic surgery of Vulva, Vagina, Hymen reconstruction.
 3. Injection botox for vaginismus.
  4. Sexual medicine & enhancement, PRP- Clitoris, G- spot, vagina, PRP Penis for ED
5. Panniculectomy with caeserian section to remove overhanging skin and fat
6. Specialised PCOS Clinic – diet, exercise, counseling, laser for hair, acne, DPN
7. Vaginal Probiotic Pack for Vaginal infections, depigmentation perineum
Credits
Introduced cosmetic gynaecology  first time in Kerala
Introduced NACE, ERA in Banglore and invocell ivf in Kerala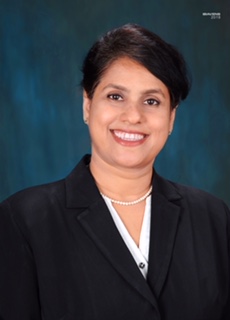 Dr. Anita Mani
Visiting Consultant