Accident & Emergency
99616 30000


Qualification
MS, MCh, MRCS, FACS
Experience
Worked as Senior Resident and Assistant Professor in various surgical specialities at Christian Medical College, Vellore.
One among the three, selected for MCh in GI surgery at GB Pant hospital in Delhi from over500 general surgeons aspiring for GI surgery from all over the country.
Other Information
(Publications)

Manipadam JM, Manipadam MT, Thomas EM, Michael RC, Ramakant P, Abraham DT, et al. Thyroglossal Duct Carcinoma: A Case Series and Approach to Management. World Journal of Endocrine Surgery. 2011 May 1;3(2):59–63.
Manipadam JM, MTM. T cell lymphoma-presentation as cecal gangrene. Indian journal of gastroenterology : official journal of the Indian Society of Gastroenterology. 2012;31(4):208–9.
Sundeep Singh Saluja, Manipadam JM. Eosinophilic jejunitis: is there a place for diagnostic laparoscopy? The American surgeon. 2013;79(12):354–6.
Saluja SS, Manipadam JM, Mishra PK, Sachdeva S, Solanki N, Shah H. Young onset colorectal cancer: How does it differ from its older counterpart? Indian J Cancer. 2014 Dec;51(4):565–9.
Javed A, Manipadam JM, Jain A, Kalayarasan R, Uppal R, Agarwal AK. Minimally invasive oesophagectomy in prone versus lateral decubitus position: A comparative study. J Minim Access Surg. 2016 Mar;12(1):10–5.
Nag H, Chandrasekar S, Manipadam JM, Vageesh B. Laparoscopic splenic artery ligation for hypersplenism in cirrhosis: A case series. Journal of Minimal Access Surgery. 2016; May ahead of print
MANIPADAM J, SEBASTIAN G, Ambady V, Hariharan R. Perforated Gastric Gangrene without Pneumothorax in an Adult Bochdalek Hernia due to Volvulus. Journal of Clinical & Diagnostic Research [Internet]. 2016 [cited 2016 May 10];10(4).
Chapter on Controversies in surgery for pancreatic cancer In GI surgery Annual Jan 2017.
What can be done when the cored specimen in a Frey procedure for chronic pancreatitis is reported as adenocarcinoma? October 2016 Indian Journal of Gastroenterology- S Mahesh, V Lekha, John Mathew Manipadam, Ramesh Hariharan
Hydatid Cyst of the Pancreas: A Diagnostic Dilemma. Tropical Gastroenterology. 2020 September
An unusual Cause of Chylothorax after Esophagectomy. The Surgery Journal. 2020 September
Thoracospic Esophagectomy for a Huge Leiomyosarcoma. The Surgical Journal. 2018 July
Laparoscopic Repair of a Right Paraduodenal Hernia. The Surgery Journal. 2018 July
The Effect of Properative Biliary and Pancreatic Drainage on Postoperative Pancreatic Fistula; A Retrospective Cohort Study. The Surgery Journal. 2018 March.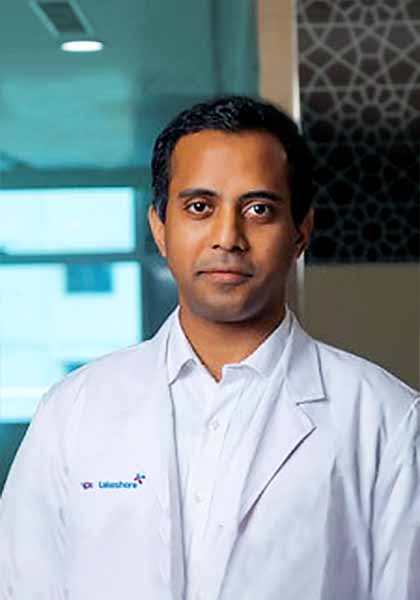 Dr. John Mathew Manipadam
Consultant