Accident & Emergency
99616 30000


Qualification
MD, DA, Fellow in Cardiovascular and Thoracic Anesthesia National Heart Centre, Singapore
Experience
11 years of Cardiac Anesthesia experience from various Hospitals and Colleges.

Worked as consultant at Lourdes Hospital Kochi and Calicut Medical College.
Other Information
Special interest in OPCABG, heart transplant anesthesia, ventricular assist device (VAD), hybrid procedures like TEVAR, TAVI, watchman procedure etc. Skilled in basic TEE, Transthoracic echo, ECMO initiation, tracheostomy, fibrotic bronchoscopy, lung ultrasound, FAST.

Member CPR committee VPS Lakeshore Hospital,

Member ECMO committee VPS Lakeshore Hospital.

Life member IACTA.

Life member Indian Red Cross society.

Held the post of ISA secretary Calicut City branch 2007.

Certified in BCLS and ACLS.

Completed a course of study in Intermediate Ambulance Training conducted by Boston University School of Medicine.

Completed emergency department curriculum for regional training centres conducted by Boston University Medical Centre.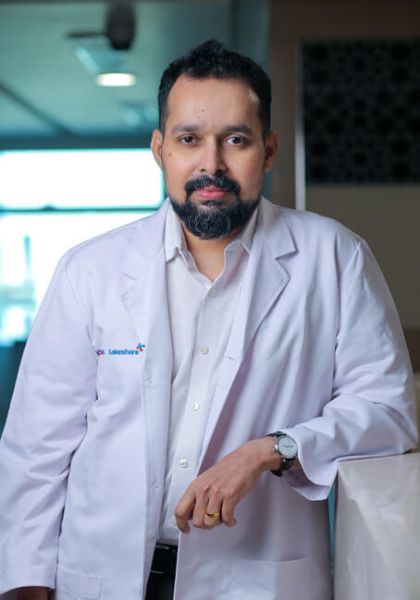 Dr. Mohammed Shahul Nebhu
Senior Consultant & Chief Of Cardiothoracic Anesthesia