Accident & Emergency
99616 30000


Qualification
MBBS, DMRT,CCPPM, Fellowship in palliative Medicine
Experience
More than 15 years of experience in Pain and Palliative Care.

Fellowship in Pain & Palliative Care from Christian Medical Association of India.

Completed DMRT from Bernad Institute of Radiology and cancer.

Completed

CCPPM from Amrita Institute of Medical Sciences and Research Centre.

Other Information
Worked in John Hopkins Run Tawam Hospital for 6 years in premier oncology and hematology dept.

Did PG in Radiotheraphy from Bernard Institute of Radiology and Cancer in 1986 in Madras Medical College.

Was part of many autologous bone marrow transplants.

Have been in medical oncology, hematology, and palliative care and pain management for last 3 decades.

Published a paper in American Society of Hematology on AML M3.

Attended several international conferences in medical oncology hematology.

Worked with Dr. V P Gangadharan in the Medical Oncology Department of VPS Lakeshore from 2003 to 2006 and has been managing the Pain and Palliative Care Department of VPS Lakeshore from 2018.

Was physician trainer in medical information technology for 6 years in Tawam hospital.

Worked in The Brunei Cancer center.

Was part of panel discussion made presentations in conferences in medical oncology and hematology in the far east.

First day counselling of new patients and families had seen more than 600 patients in one year an unique feature in any palliative unit.

Presented on phantom pain management in national conference of palliative care.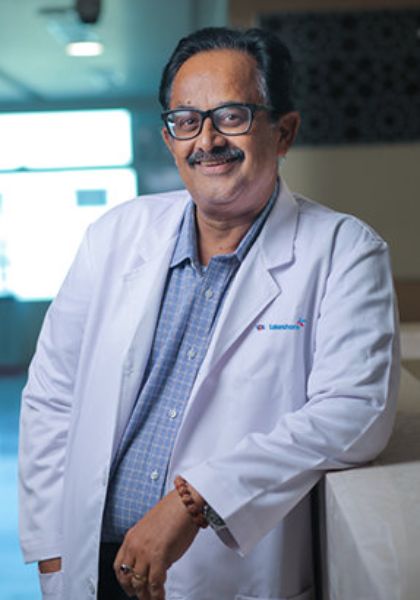 Dr. Narayanan Hari Mohan
Associate Consultant