Accident & Emergency
99616 30000


Qualification
MBBS, MEM
Experience
Emergency & Critical Care Department in Aster Medicity.



Other Information
An emergency physician trained in trauma management, resuscitation and critical care.
Dr. Renju Jose Joy is an expert in managing multiple medical emergencies like acute stroke, cardiac emergencies, seizure and sepsis.
Trained in performing basic emergency diagnostic and invasive procedures in the ER. 
Areas of special interest include trauma care and ultrasound-guided procedures and diagnostics in ER.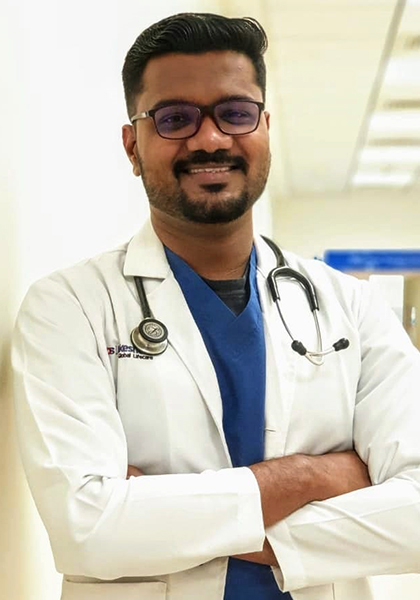 Dr. Renju Jose Joy
Senior Registrar