Accident & Emergency
99616 30000


Qualification
MD (Gen. Medicine), DNB (Gastro), MNAMS, FASGE, FRCP(UK). Fellowship Society of Gastrointestinal Endoscopy of India (FSGEI). Member of American Society of Gastroenterology. Fellow American Society of Gastrointestinal Endoscopy.
Experience
More than 25 years of experience in the practice of gastroenterology and hepatology. 
Expert in Advanced Pancreato Biliary Endoscopy.
Rich experience of more than 10000 of Therapeutic ERCP.

Endoscopic Gallbladder drainage for Acute Cholecystitis.

Radiofrequency Ablation for Cholangiocarcinoma.

 Spyglass DS 2 Digital Cholangioscopy (The 1st in Kerala in 2012).

EUS guided Choledochoduodenostomy (Bile duct drainage) using Hot Axios LAMS(Lumen Apposing Metal Stent) 1st time in India.

1st to perform Per-Oral Endoscopic Myotomy for Achalasia Cardia (POEM) in Kerala (2013).
Proven expertise in Interventional EUS.
Pioneer in Interventional EUS in the state with experience of more than 5000 EUS.
Expertise in Third Space Endoscopy - Endoscopic Submucosal Dissection (ESD) and Submucosal Tunnelling endoscopic resection (STER) for Superficial Gastrointestinal tumors.
Endoscopic Gallbladder drainage for Acute Cholecystitis Pioneer in Third Space Endoscopy.
EUS (Endoscopic Ultrasound) Guided angiotherapy such as coiling and/Cyanoacrylate for gastric, Duodenal and Rectal variceal Bleed.
EUS Guided RFA (Radio Frequency Ablation) for pancreatic neuroendocrine tumors such as Insulinoma.
EUS Guided Biliary Drainage.
EUS Guided Radio Frequency Ablation (RFA) for Cholangiocarcinoma.
Advanced Therapeutic Endoscopy Training.
▪  Institute of Paoli calmettes, Marseille, France under Dr. Marc Giovannini -EUS.
▪  Academic Medical Centre, Amsterdam under Dr. Paul Focken -EUS/ERCP.
▪  University of Alabama under Dr. Shyam Varadarajulu -EUS.
▪  Medical University of South Carolina under Dr. Peter cotton-ERCP.
▪  Fudan University, Shanghai, China under Pro. Zhou. -POEM and ESD.
Other Information
• Has done many publications in national and international journals.
• His videos have been selected for best presentation in national and state conferences.
• Has authored chapters in Gastroenterology textbooks.
• Peer reviewer in GI Endoscopy Journal.
• Life member of Indian Medical Association, Indian Society of Gastroenterology, Society of      Gastrointestinal Endoscopy & American Society for Gastrointestinal Endoscopy.
• Governing Body Member of SGEI (Society for Gastrointestinal Endoscopy of India).
• EUS guided coiling in bleeding duodenal collateral has been selected for Digestive Diseases Week   Santiago 2016 as the American Society for Gastrointestinal Endoscopy (ASGE) video of Honorable   mention.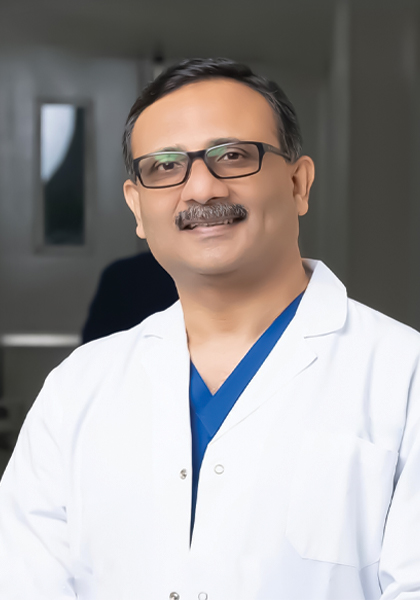 Dr. Roy. J. Mukkada
Director of GI Endoscopy, Senior Consultant & Head of Medical Gastroenterology