Qualification
MD (Gen. Medicine), DNB (Gastro), MNAMS
Experience
20 years of experience in the field of Gastroenterology.

Has undergone advanced therapeutic endoscopy and EUS training from institute of Paoli Calmettes, Marseille, France under Dr. Marc Giovanni, Academic Medical Council - Amsterdam under Dr. Paul Fockens, University of Alabama under Dr. Shyam Varadarajulu, Medical University of South Carolina under Dr. Peter Cotton. He has undergone training of POEM (Per Oral Endoscopic Myotomy) and ESD (Endoscopic Submucosal Dissection) at Fudan University, Shanghai, China under Pro. Zhou. 
Other Information
Has done many publications in national and international journals.

His videos have been selected for best presentation in national and state conferences.

Has authored chapters in Gastroenterology textbooks.

Peer reviewer in GI Endoscopy Journal.

Life member of Indian Medical Association, Indian Society of Gastroenterology, Society of Gastrointestinal Endoscopy & American Society for Gastrointestinal Endoscopy.
Governing Body Member of SGEI (Society for Gastrointestinal Endoscopy of India).

EUS guided coiling in bleeding duodenal collateral has been selected for Digestive Diseases Week Santiago 2016 as the American Society for Gastrointestinal Endoscopy (ASGE) video of Honorable mention.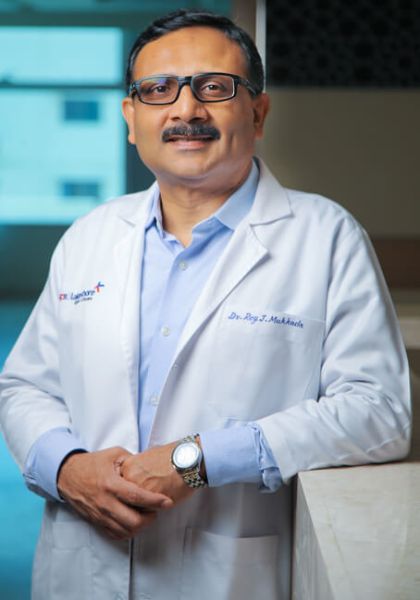 Dr. Roy. J. Mukkada
Senior Consultant & Head of Medical Gastroenterology