Accident & Emergency
99616 30000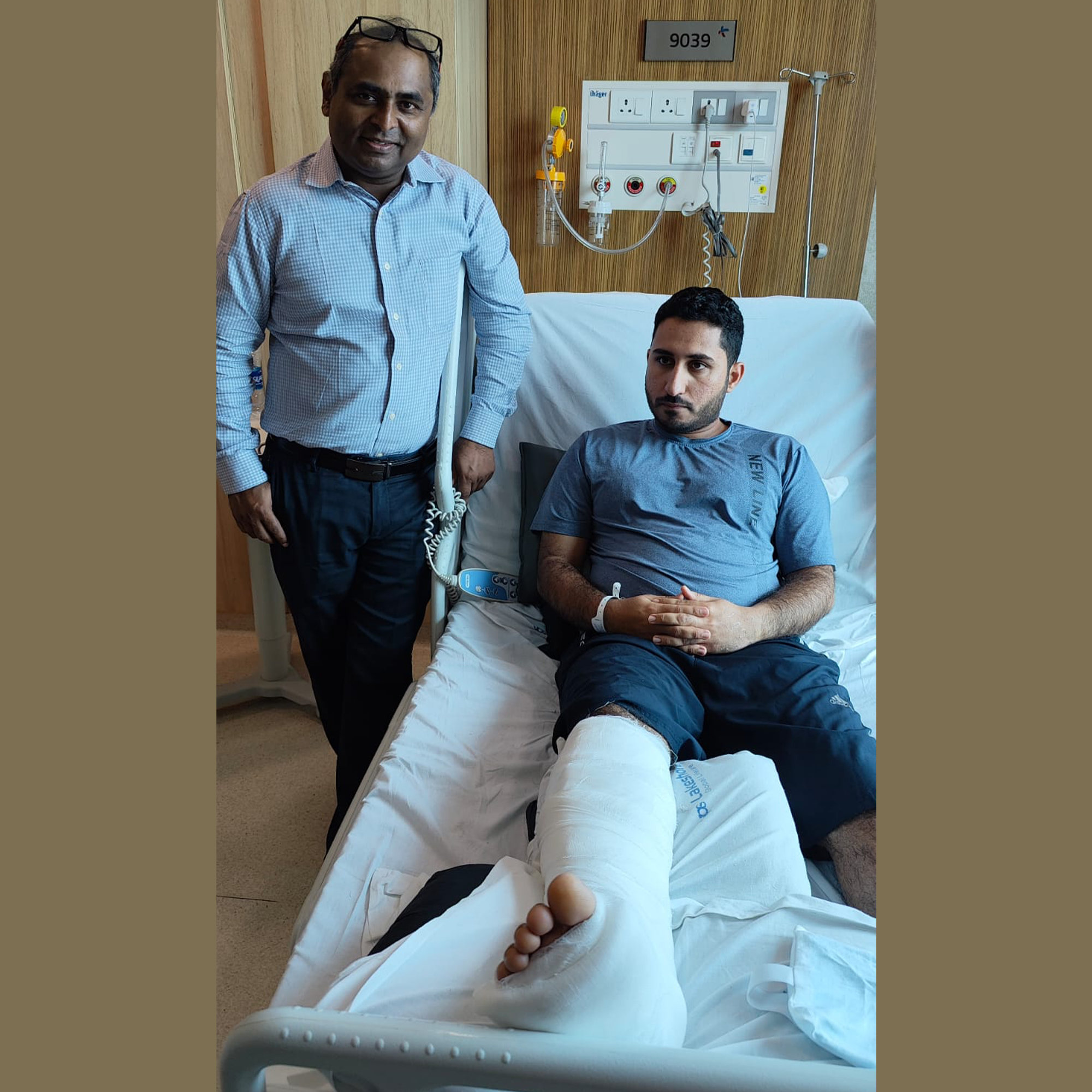 October 27th 2023
Kerala's first artificial ankle cartilage transplant at VPS Lakeshore
Kochi
In a remarkable medical feat, VPS Lakeshore Hospital in Kochi, Kerala, has achieved a significant milestone by conducting the very first artificial ankle cartilage transplant in the region. The pioneering surgery has been hailed as a breakthrough for medical science in Kerala.
The patient, a 24-year-old individual named Al Mullahp Muhammad Khalaf, hailing from Oman, underwent this innovative procedure to replace the damaged cartilage in his right ankle. The surgery, a testament to modern medical advancements, was performed on November 24 with Dr. Rajesh Simon taking the lead. Dr. Simon was supported by a team of skilled orthopedic surgeons, including Dr. Dennis P. Jose, Dr. Nitin CJ, and Dr. Anoop Joseph, all of whom played vital roles in the success of this groundbreaking operation.
This procedure was necessary due to a sports-related injury known as an osteochondral defect. They used a specialized technique called 'ChondroFiller' to implant the imported artificial cartilage from Germany. The surgery is fully licensed and insured in India, ensuring its accessibility for those in need of this advanced medical treatment.